About Edmaaj
Edmaaj is an independent woman-owned and women-led consulting firm based in Jordan operating across the Middle East and North Africa (MENA region). We strive to bridge critical gaps in the development sector through comprehensive consulting services for NGOs, international organisations, governments, and corporates.
By embracing collaboration and versatility, our aim is to enable our clients to accelerate impact, provide exceptional services, and achieve sustainable outcomes for their beneficiaries and communities.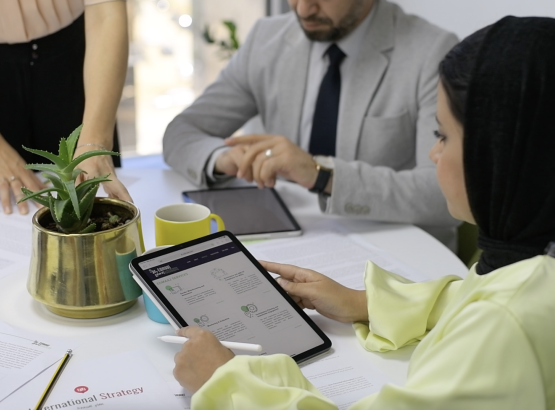 Working with us you obtain
A global perspective on local issues
Having worked in international policymaking and on local initiatives, Edmaaj seamlessly combines global and regional experience and local expertise to solve intricately complex issues.
Theoretical knowledge combined with practical experience
Edmaaj combines a deep understanding of research methodologies and innovative tools for providing solutions with practical experience on the ground and a deep understanding of communities' contexts and needs.
Unique insight across sectors
Having worked with clients in policy making, strategy design, and programme development, in the public sector, private sector, and NGO/INGOs sector, Edmaaj offers unique insight and innovative solutions based on multiple angles and contexts.
​Our Reach
Edmaaj is based in Amman, Jordan, and works throughout the Middle East and North Africa (MENA).