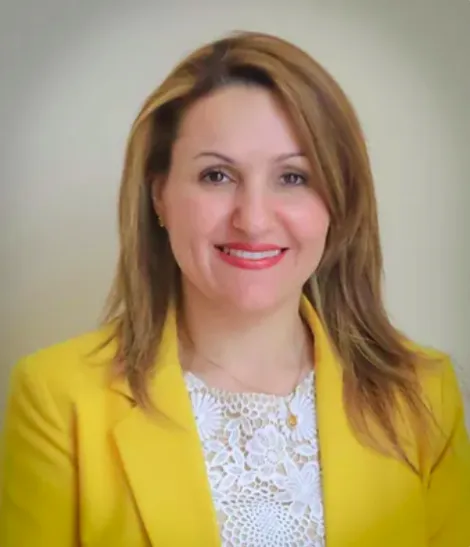 MAI E'LEIMAT
Mai is the Founder and CEO of Edmaaj for Development & Training Consulting. She has over 20 years of experience working in the development sector. She has worked with key players in the industry, such as the government, donors, and NGOs. Key areas of expertise include open government, social accountability, stakeholders' engagement, public participation, preventing violent extremism, and gender. Her work includes strategic design, evaluation, and capacity building. 
Mai is a member of the World Bank Group's Expert Advisory Council on Citizen Engagement, the "Expert Hub on AML CFT" for NPOs, "the Global CSO Coalition on Human Rights and Counterterrorism", "Women Professional and Business Association", "Jordan's Economic Forum", and a Board Member of the Refugee, Displaced and Forced Migration Studies Center (RDFMSC) at Yarmouk University, Jordan. 
Since 2018, she has advised Jordan's government to improve its open government agenda and enhance its engagement with stakeholders. She led the development and implementation of Jordan's OGP fourth and fifth national action plans, 2018-2020 and 2021-2025, respectively. 
Mai is well-known for her dedication and support for empowering local women in the region. She co-founded the civil society organization Al-Hayat Centre (RASED) in 2006, a pioneering CSO working on social accountability, women and youth empowerment, and community cohesion in Jordan. She has also contributed to building the capacity of hundreds of local NGO staff and volunteers in the MENA region to serve their communities better and sustain social change. 
Mai holds a Major Programme Management degree from the University of Oxford and was awarded the women's scholarship from Said Business School.