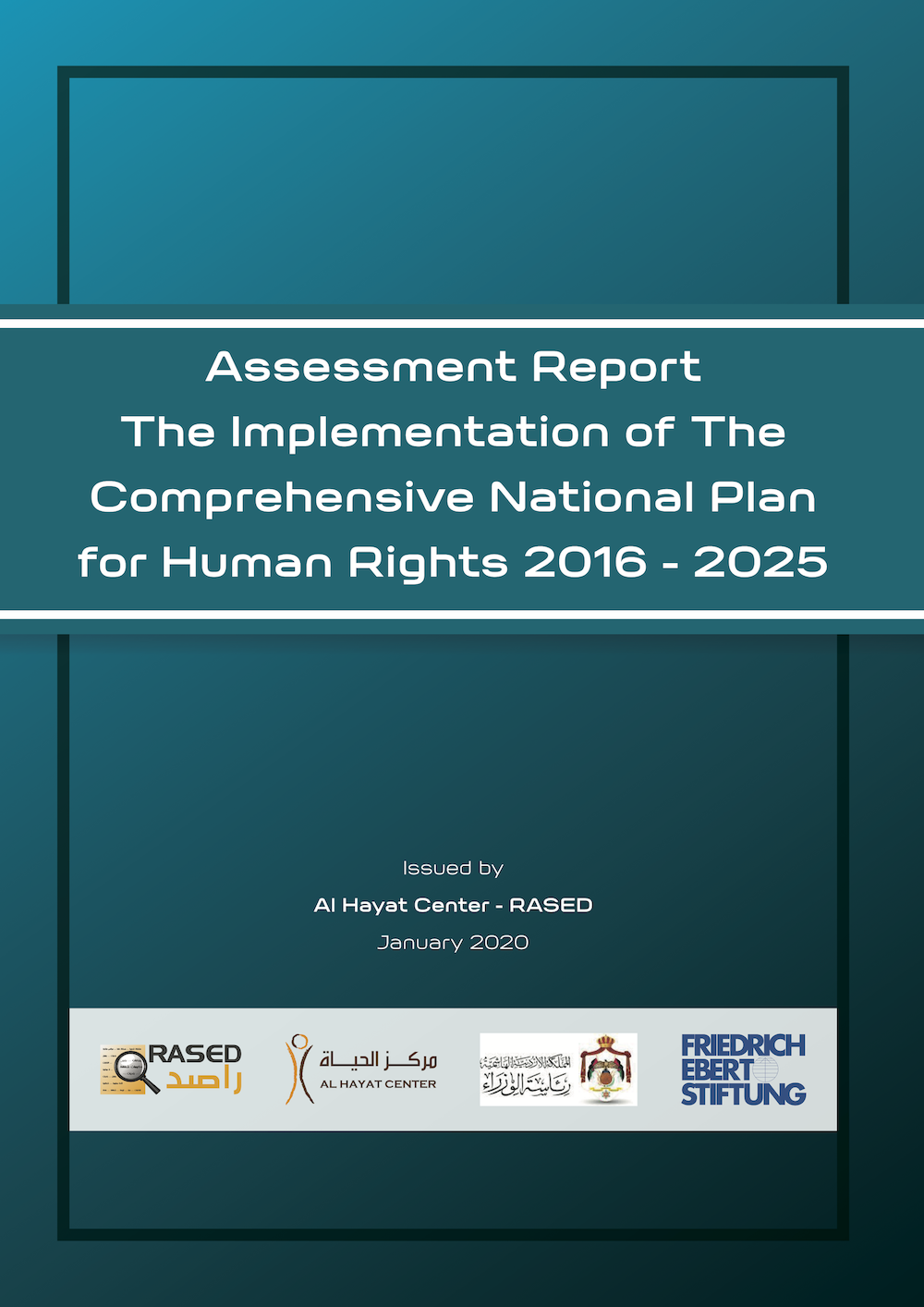 Assessment Report: The Implementation of the Comprehensive National Plan for Human Rights 2016 - 2025
This publication is authored by the founder of Edmaaj, Ms. Mai Eleimat. Edmaaj declares that the intellectual property is solely owned by the  organization(s) stated on the cover page.
The report aims to assess the Comprehensive National Plan for Human Rights (2016 - 2025) in terms of the structure, foundation, latent gaps, and the extent to which the government has implemented the plan. It also seeks to evaluate the effectiveness of media outreach from the National Human Rights Coordinator's Office and the Human Rights Unit of the Prime Ministry in terms of the level of disclosure of Plan's activities as well as communication with stakeholders  to obtain feedback and recommendations on how to improve performance and implementation.
Based on the evaluation's findings, this report presents a set of recommendations that will address the imbalances and gaps in the Plan, draw up a roadmap to support implementation and oversight of the Plan, and improve communication with various stakeholders. The report represents an academic reference for the government, international organizations, active civil society institutions, and all parties interested in human rights in Jordan.
It is meant to facilitate monitoring of the state of human rights in Jordan by focusing on weaknesses, creating programs and projects to address them, and promoting human rights in light of academic research and in areas of critical need.